Tulia's Artisan Gallery
Regular price
$ 63.20 USD
Regular price
$ 79.00 USD
Sale price
$ 63.20 USD
Unit price
per
Sale
Sold out
Occasionally, some mobiles have a bumpy flight in transit from Colombia and arrive with minor injuries.  All bumps and bruises are lovingly treated in our Mobile Rescue Hospital in Chicago.  None of the injuries impact their ability to fly.   
Discounts range from 20-40% off depending on the severity of the injury. 
All purchases are as-is. 
Photos are available upon request. info@tulias.com 
Share
View full details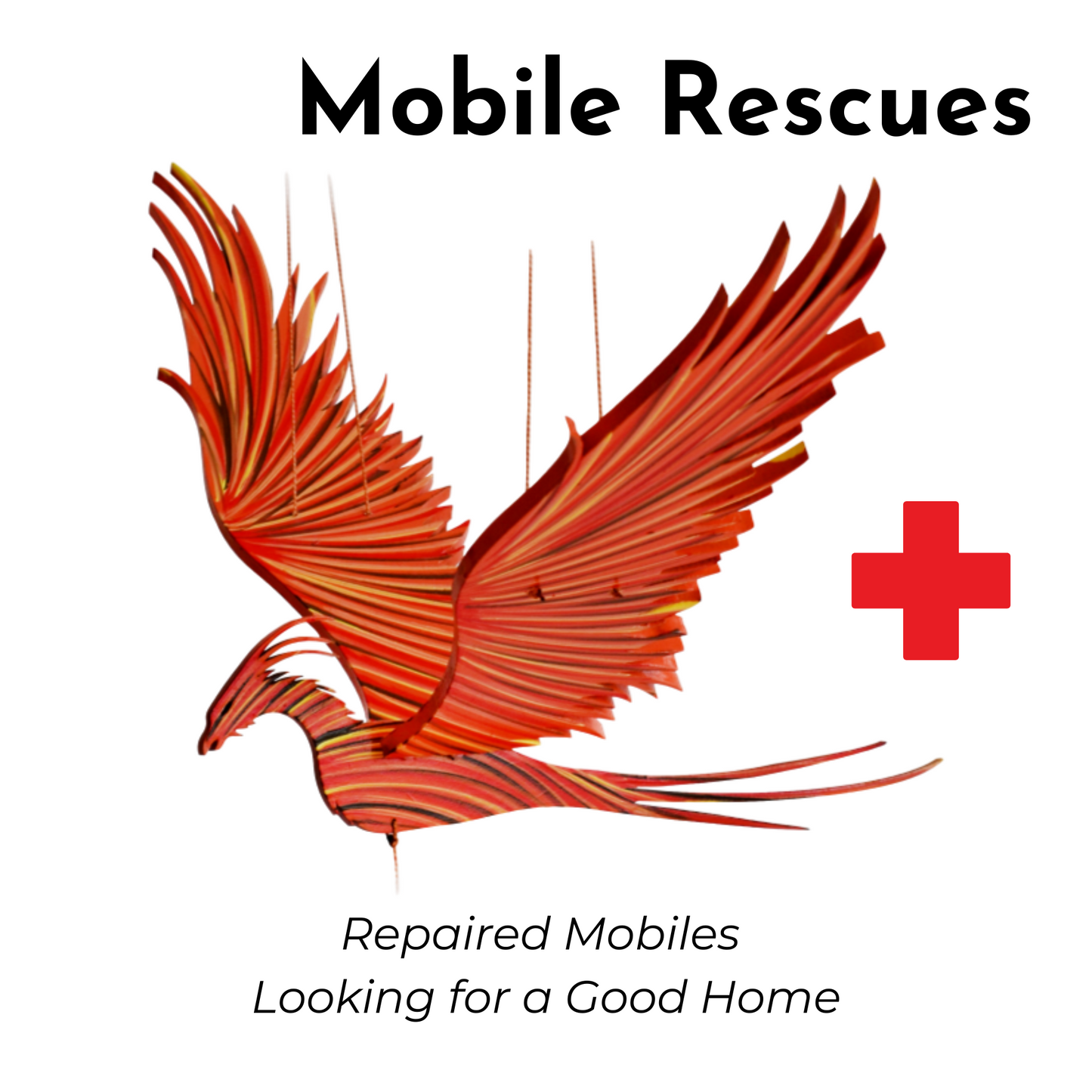 Really great items. Everybody comments how nice and classy they are. Have bought many flying mobiles. Like the variety. Glad that you have more variety than in the past. Keep coming up with new items. Fish, planes would be interesting. Thanks again
Repaired Blue Heron
She arrived well packaged and is beautiful. You cannot tell it was repaired. She is flying high over my dining room table and she can look at the lake all at the same time. Definitely recommend this site and those who make the mobiles really do high quality work.
Filling My Room!!
I am a HUGE dragon fan and seeing so many is amazing! I have two right now, my first being a repaired one ordered online and my second being a wonderful surprise during a road trip, I am now thinking of what should be my third! They are all beautiful, the repaired one I bought looks completely new, and they fly beautifully!! I cannot recommend these enough, 100% worth it every time!!
Beautiful!
We found one of these gorgeous mobiles in a shop while on a trip and made note of the company to check out their other designs. Ordered a blue heron for my daughter for Christmas and it is so much more beautiful in person, and the flying movement so graceful! Just ordered two more for myself and a friend (a raven and another heron). Packaging was just as lovely. Highly recommend! Superb craftsmanship. ❤️
Beautiful~
I purposefully bought a repaired flying mobile because I find the beauty in the unwanted, and he was sure wanted. The raven arrived fixed with a barely noticeable crack. He flies wonderfully and his beauty shines with every flap of his wings. I am very pleased with everything. This is a perfectly unique gift for anyone. Thank you so much!